Courtesy of
CBS News
:
After enduring Donald Trump's barrage of insults for weeks, former Texas Gov. Rick Perry told the billionaire businessman to put up or shut up on Wednesday, challenging him to a pull-up contest.
Trump, who's currently leading polls of the 2016 Republican primary, told the Daily Mail on Wednesday that Perry lacks the "energy," the "brain power," and the "toughness" to be an effective president.
Perhaps it was that last charge that stung the most. Perry, a former Air Force captain who's worn his tough-guy image on his sleeve during a long career in politics, fired back during an appearance at the Yale Club.
"Let's get a pull-up bar out there and let's see who can do the most pull-ups," Perry said, inciting a round of laughter and applause from the audience.
Okay for the record I would not want to contribute to either man's campaign, but having said that I would be willing to pay to see this.
For one thing I am almost positive that Trump could not even begin to lift his bulk off of the ground, and if he did he would undoubtedly shit himself with the effort.
After all the man rode an escalator down to announce his intention of running for president.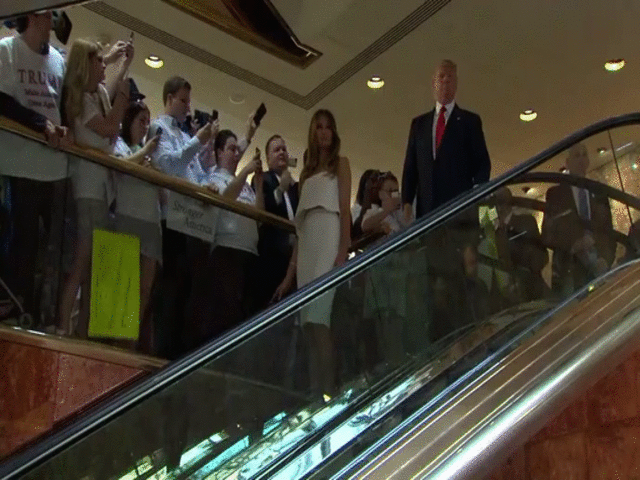 Down, not up, down.
Okay I have to say that I am REALLY looking forward to his first debate next week.
Though sadly it appears that currently Rick Perry is not quite
making the cut
.